The Young Researchers Conference on Cultural Policy and Cultural Diplomacy
Program
---
21 August 2020 – Day 1
09.30-10.00
Opening Speeches
10.00-12.30
Session 1 - Culture as agent in international relations
Session Moderator: Prof. Dr. Ayhan Kaya
Session Discussant: Dr. Jonathan Vickery
Djamila Boulil - All in This Together: A Social Network Study into International Cultural Exchange
Nouhad Khalifa - New Accents on Cultural Policy in post-Revolutionary Tunisia
Gülçin Balat - A Study on the Functions of the Relationship Between Nostalgia and Material Culture in the Context of Cultural Diplomacy in Northern Macedonian Turks
Nadezhda Ponomarenko - International Cultural Relations: Impact and Evaluation
12.30 -13.00
Lunch Break
13.00-15.00
Session 2 - Managing and Sharing Cultural Heritage
Session Moderator: Dr. Ayşe Ege Yıldırım
Session Discussant: Prof. Dr. Yonca Kösebay Erkan
Doğuş Coşar - Loss or Gain, Harmony in Reversion or Modernisation: Case Studies of Cultural Heritage Management of Hasankeyf and Göbeklitepe
Barbara Lovrinic - Heritage 'at the click of a mouse': Networked Memory and Institutional Convergence of Libraries, Archives and Museums
Ayça Bayrak - The European Museum Forum and Turkey
15.00-15.15
Break
15.15-17.15
Session 3 - Cities: New Actors of Cultural Policy
Session Moderator: Prof. Dr. Franco Bianchini
Session Discussant: Prof. Dr. Asu Aksoy
İsmail Tiryaki - The International Political Economy of Cultural Policy: A Critical Analysis of the Impact of the State-Led and Credit-Driven Urban Transformation in Istanbul on Socio-Economic and Cultural Life
Can Bulubay - Investigation of Negative Effects of Reconstruction Peace on Urban Protection from the Perspective of Istanbul Historical Peninsula
Özlem Örçen - A Study on UNESCO Creative Cities Network and Gastronomy Cities in Turkey: Case of Gaziantep
17.15 - 17.30
Wrap-up Day 1
22 August 2020 – Day 2
09.15-09.30
Opening Speech
09.30-12.30
Session 4 - Cultural Industries: Film as a Case
Session Moderator: Asst. Prof. Dr. Esra Yıldız
Session Discussant: Asst. Prof. Dr. Ebru Çiğdem Thwaites Diken
Valeri Donato - Telling China's Story on Netflix: The Case Study of "A Love So Beautiful" and "Meteor Garden"
Taiwo Afolabi - Re-Centering Cultural Performance and Cultural Diplomacy in Post-Colonial Africa: A Case Study of Nollywood
Naoures Rouissi - Challenges of Programming Arab Films in Major Film Festivals after the Arab Spring
12.30-13.00
Lunch Break
13.00-15.00
Session 5 - Culture and Arts in all their Forms
Session Moderator: Prof. Dr. Wolfgang Schneider
Session Discussant: Asst. Prof. Dr. Nina Mihaljinac
İlknur Gümüş - Content Production in the Context of Digital Cultural Diplomacy in Creative Cultural Industries
Zeynep Uğur - Rooting Cosmopolitanism: The Case of Istanbul Fringe Festival
Milan Dordevic - The Democratization of Visual Arts: A Case Study of the Yugoslav Self-Management
Didem Ermiş - The Resiliency of Artists in the Pandemic Period: Visual Arts Field
Jeff Poulin - Towards an Understanding of the Creative Generation
15.00-15.30
Closing Remarks and End of the Conference
About
---
*New deadlines are announced!
The Young Researchers Conference on Cultural Policy and Cultural Diplomacy organised by Istanbul Bilgi University UNESCO Chair in Cultural Policy and Cultural Diplomacy will be held online on 21-22 August 2020.
Founded in 2017, Istanbul Bilgi University UNESCO Chair in Cultural Policy and Cultural Diplomacy aims to enhance the international cultural cooperation and dialogue, protect and promote the diversity of cultural expressions, produce capacity-enhancing programmes to support participatory cultural policy-making, and support the existing international network in this field. In line with its objectives, it carries out academic works with the Cultural Policy and Management Research Centre (KPY), which publishes the Cultural Policy Yearbook in Turkish and English annually.
Aims of the Conference:
Raising the recognition of cultural policy and cultural diplomacy based on cultural diversity in the academic arena
Enabling young researchers who work at the main disciplines of cultural policy and cultural diplomacy to share their research findings and open them to discussion
Creating an international sharing and interaction platform
Identifying the common interests of the researchers from the global South and the global North and create co-working opportunities
Eligibility
Participation is open to both national and international researchers who received their MA degrees or the ones who are still conducting their Ph.D. studies. Priority will be given to the candidates from the regions of Middle East, North Africa, Caucasia and the Balkans.
Submission
Candidates must send their research information, affiliated institution, telephone and e-mail addresses, resumes and research abstracts (Length of the abstract should be a total of 500 words, excluding references) to yrc@bilgi.edu.tr for peer evaluation by 4 May 2020 at the latest. Each abstract will be evaluated by two reviewers.
Topics of Interest Include, but are not Limited to:
---
Cultural Policy
Cultural Diplomacy (and International Relations)
Arts and Cultural Management
Cultural Heritage
Museum Studies
Cultural Diversity
Copyright and Intellectual Property
Cultural Economy
Cultural and Creative Industries
Culture and Sustainable Development
Cities and Culture
The panel topics will be determined according to the chosen abstracts. Papers presented in the conference will be reviewed by the scientific committee set up for the Conference with a view for their publication as a book in Turkish and English.
Important Dates
---
| | |
| --- | --- |
| Abstract submission deadline | 10 June 2020 |
| Notification of acceptance | 2 July 2020 |
| Final presentation submission deadline | 29 July 2020 |
| Conference | 21-22 August 2020 |
| Final paper submission deadline | TBA |
| The conference publication | TBA |
*The conference is postponed to a later date due to the current extraordinary circumstances. Further details and the new dates will be announced soon.
*Due to the ongoing New Coronavirus (COVID-19) Pandemic, the Conference Organisation Committee reserves the rights of changing and/or postponing the dates and location of the event. All the prospective changes will be announced to the channels of Istanbul Bilgi University's, Istanbul Bilgi University UNESCO Chair in Cultural Policy and Cultural Diplomacy's and conference web site within the reasonable given time as announcements.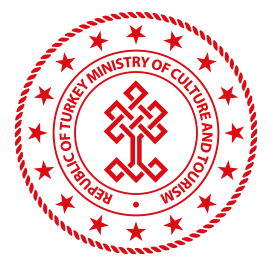 Young Researchers onference on Cultural Policy and Cultural Diplomacy Organisation Committee.
This conference is organized with the support of the Republic of Turkey Ministry of Culture and Tourism.
Organization Comittee
---
Scientific Committee
---
Doç. Dr. Serhan Ada
Prof. Dr. Asu Aksoy
Dr. Alper Akyüz
Dr. Janet Barış
Prof. Dr. Franco Bianchini
Dr. Melis Bilgin
Doç. Dr. Gökçe Dervişoğlu
Prof. Dr. Milena Dragicevic Sesic
Prof. Dr. Yonca Kösebay Erkan
Doç. Dr. Nevra Ertürk
Dr. Daniel Gad
Dr. Nuri Kara
Solmaz Karabaş
Prof. Dr. Ayhan Kaya
Dr. Funda Lena
Asst. Prof. Dr. Nina Mihaljinac
Prof. Dr. Nilüfer Nalçaoğlu
Prof. Dr. Ferhat Özgür
Dr. Gül Pulhan
Prof. Dr. Wolfgang Schneider
Doç. Dr. Özlem Sert
Sana Tamzini
Dr. Ebru Çiğdem Thwaites Diken
Prof. Dr. Aslı Tunç
Doç. Dr. Ayşe Uyduranoğlu
Doç. Dr. Deniz Ünsal
Assoc. Prof. Jonathan Vickery
Prof. Dr. Nurhan Yentürk
Dr. Ayşe Ege Yıldırım
Dr. Ege Yıldırım
Dr. Esra Yıldız
Doç. Dr. Şebnem Yücel
Presentations will be held in English and Turkish. Simultaneous translation will be provided.